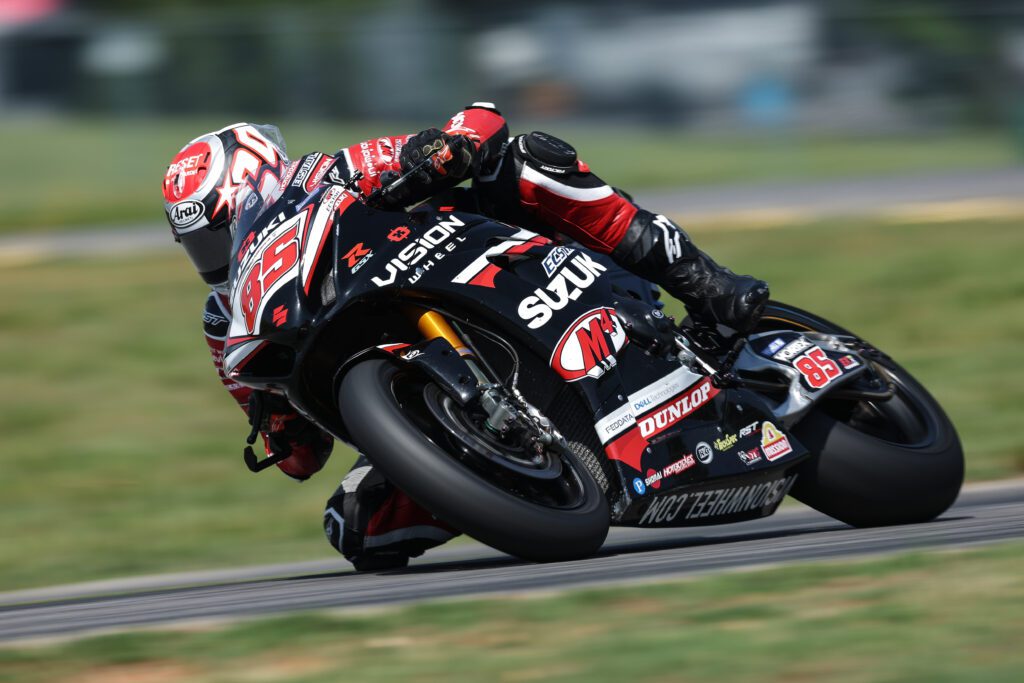 MotoAmerica, North America's premier motorcycle road racing series, is pleased to announce that Suzuki Motor USA, LLC is continuing as an official manufacturer partner for the 2022 MotoAmerica Championship.
Suzuki, with its iconic GSX-R lineup, has a long history of success in AMA Superbike racing and is the all-time leader in Superbike victories with 216 – 49 more than its nearest competitor. Those victories have carried through to the MotoAmerica era with Suzuki winning 44 MotoAmerica Superbike races and the 2017 MotoAmerica Superbike Championship.
Road racing success for the Brea, California-based company has not been limited to Superbike racing as the brand also has 32 MotoAmerica Supersport victories that have led to two of the past three class championships for the Suzuki GSX-R600. Suzuki also has three class championship in the four-year history of the MotoAmerica Twins Cup series with its timeless and popular SV650.
Through its race team, Vision Wheel M4 ECSTAR Suzuki, the company currently fields Jake Lewis and Richie Escalante on GSX-R1000s in the 2022 MotoAmerica Medallia Superbike series and Sam Lochoff, Tyler Scott, and Liam Grant aboard GSX-R750s in the MotoAmerica Supersport series.
"Since the first GSX-R750 in 1985, Suzuki GSX-R sportbikes have provided the foundation on which production-based road racing is built around the world," said Kerry Graeber, Vice President, Division Manager, Motorcycle & ATV Sales & Marketing. "Racing showcases the GSX-R brand and Suzuki is pleased to sponsor MotoAmerica and demonstrate our ongoing commitment to the series."
"Suzuki has been with MotoAmerica since we started in 2015 and it's great that they are with us again for 2022," said MotoAmerica President Wayne Rainey. "I raced against Suzuki for decades and I know how competitive they were and how badly they wanted to win. Now, as the president of MotoAmerica, I view things from another angle and I see that Suzuki has not changed and, above all, they still want to win. We appreciate the importance Suzuki places upon the MotoAmerica series and we look forward to their continued success in the current and future seasons."